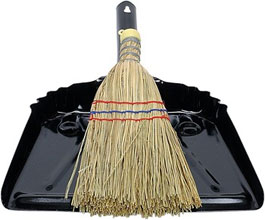 Carpet Cleaning dover delaware
Did you know?

By increasing carpet cleaning frequency to once per year, you actually save money by extending carpet life, have a healthier home by extracting allergens, and limit the number of carpet cleaning problems that you can expect. Fact; how deeply any of these methods clean is debatable at best. Since none of them involve rinsing your carpet when done, they also may leave residue behind. For many reasons, including these, what is called "steam cleaning" is generally the best way to clean your carpet. The method is actually hot-water extraction, although a lot of steam is produced.

Forget the do-it-yourself units if you want the really hot water and high powered suction necessary to deeply clean the carpet. Find a good company that uses a "truck mount" unit. Powerful systems like these force hot water into carpet under high pressure, and then the water and dirt is quickly sucked out.

Advantages?

Extreme heat kills a lot of bacteria, fungus, mold, and dust mites - unlike dry cleaning methods. There is very little residue left if done properly, so there won't be detergent in the fibers to attract dirt. Also, the higher pressure and high powered vacuum action cleans deeper than other methods.

How Often Should You Clean?

Professional cleaners may tell you that carpet cleaning should be done twice a year or more, but they have an obvious bias. Use your own judgment here. No two houses are exactly the same. Some might make it two years between cleanings if they have no kids, no pets, and they remove your shoes when entering the house. Others may need their carpet cleaned every season.

*Upholstery Cleaning!
Sectional Sofa $179/$229
7'Sofa $99
Love Seat $79
Lazy Boys $59
Chair $39
Ottomans $29
Dining room Chair $15
Odor Eliminator Treatment
(per area) $5/$10
*Carpet Cleaning
Bedrooms sizes $40
Living Room sizes $60
Hallway $20
Stairs $50
Walk-in- Closets $20
Minimum service charge $150
Deodorizer Free $0
Odor Eliminator Treatment
(per area) $10
Average costs per room size
                *Affordable Carpet Cleaning Services

Let our BEE CLEAN TEAM customize a cleaning service program to suit your individual needs and your budget. Whether you require monthly or yearly service, or just one-time only service, you can count on BEE CLEAN Services for top-notch carpet cleaning at unbeeatable rates.

*Automotive Interior
Automotive Carpet Non- leather automotive seats/carpet/seats/door trim
Small Cars $75-100
Large Cars $85-150
Full plushVan/SUV-full high topper $150
RV $150-195
*Mattress
Single (twin) $69
Double $79
Queen $89
King $99
Deodorizer $0
*Water Damage Basics
Emergency Fee $125
Evaluation fee/ call for rates
Extraction per Hour/ call for rates
Dehu- 125 per day
Air Mover $80 per day
     * Carpet Deodorizer

has always been apart of what we do.

       No extra charge !

Click     FREE

   Estimatese to add text.

Click here toWe add text.

We Take The Sting Out Of Getting Your Carpets Clean!